Introducing our Podcast! Healthcare on the Costa del Sol
Drumroll please!
Today we launch the first EVER episode of our new podcast – Healthcare on the Costa del Sol!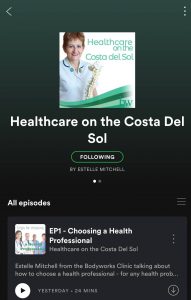 So you can listen below OR we are on iTunes and Spotify. Please don't ask me how to do that bit though as I have my in house technical support to do such things!
What's it all about?
Over the last 15 years (!) we've noticed how many calls and emails we get from people asking for information about other health services, not just physiotherapy. Because it's hard to find, especially if you don't speak great Spanish.
Back in September we our Trusted Health Network Open Day got a great response and we have been trying to figure out how to provide these answers for people in an easy way. We think technology is the answer!
Interviews with experts
In the first episode it is just me being the expert because, quite frankly, we had to start somewhere! But, over the next few episodes, we are interviewing a variety of experts about their specialist subjects.
I'm really quite good when it comes to musculoskeletal issues but if you have problems with your teeth? Your heart? Your digestion? These need a qualified expert opinion. And that's what we want to give you.
Help that works for the Costa del Sol
Wherever we can we have worked to provide information and answers that are accessible here, on the Costa del Sol. Providing the right Spanish terminology and explaining how it works when done in Spain. Especially as that might be slightly different to how it works back "home" (whichever country that is!).
The trouble with healthcare is that you usually aren't at your best when you need the information! So finding the right answer can seem doubly overwhelming. Nothing is more guaranteed to make you feel like a foreigner in a foreign land than negotiating a health care system that works differently to your expectations.
So we will work to get you the right answers, help you find the right people, so that you know you can trust you are getting the best support there is, no matter the issue.
Your help
But we need your help too! We need your questions, queries and wonderings so that we can make sure this is useful for you. We've already had some fabulous emails from our newsletter subscribers (who got an early sneak peek!) but we always want more!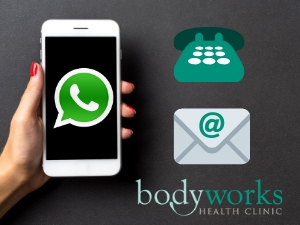 So if you have a question you think we should be answering then please, send us a voice message on WhatsApp – 699703936, an email to [email protected], message us on our Facebook page or leave a comment below.
Because this is about getting YOU the answers to YOUR questions.