Podcast Episode 5 – Back Pain!
In this episode we talk about 2 things – 1st that I wrote a book! Apparently several decades of experience means I know a thing or two.
Secondly – Back Pain.
In particular all the total rubbish that people get told by medical professionals who should know better! It makes my blood boil when I hear some of these things.
So, inspired by the HUGE body of research published in the Lancet last year which caused absolute uproar in the medical community I thought I'd write down a simple, easy to understand summary of the latest advice on back pain.
So this podcast is part of my continuing mission to get good, useful advice about back pain out there to counteract some of the out of date, useless rubbish that patients are told.
Your help
As always we need your help too! We need your questions, queries and wonderings so that we can make sure this is useful for you. We've already had some fabulous emails but we always want more!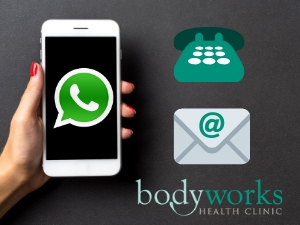 So if you have a question you think we should be answering then please, send us a voice message on WhatsApp – 699703936, an email to [email protected], message us on our Facebook page or leave a comment below.
---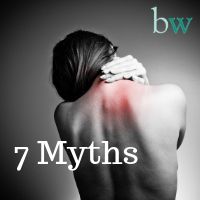 7 things your doctor didn't tell you about back pain
Complete the form below to get Estelle's simple free guide to resolving back pain.