Bodyworks – Physiotherapy and Wellness Clinic in Marbella
Led by our Clinical Director and Consultant Physiotherapist Estelle Mitchell, her handpicked team of international experts offer a wide range of therapies designed around YOU at her clinic in Marbella.
Quick and accurate diagnosis
Simple, effective treatment – so you spend less time and money getting better
Tools and plans designed for you and your life
---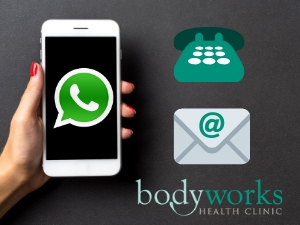 Got questions or need an appointment?
Call us on 952883151 between 10.00 and 17.00 to speak to a real person (that's our Patient Care Coordinator Emmie!)
Prefer to type? Email us on [email protected] or send us a Whatsapp on 699703936.
Alternatively you can use our online booking system 24 hours a day!
---